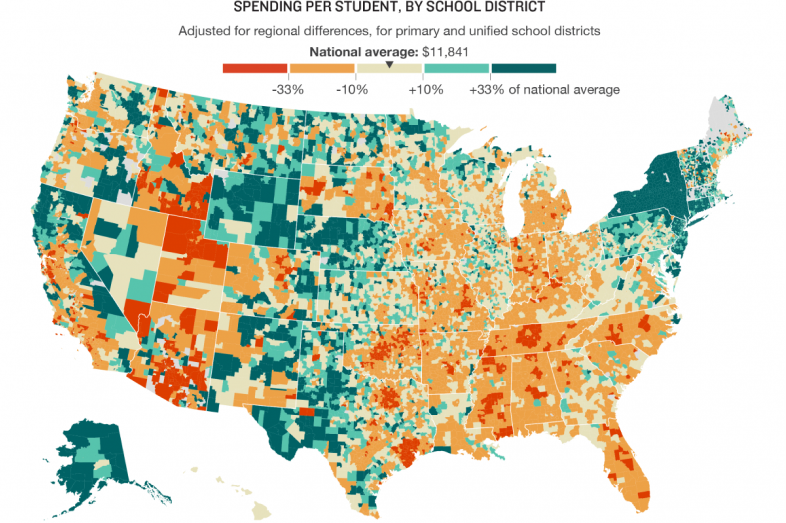 NPR Follows the (School) Money
Cory Turner and Acacia Squires of National Public Radio's education team discuss a new project focusing on how local and state dollars flow to public schools.
Among the questions tackled by NPR reporters in multiple states: Why are there such disparities in per-pupil spending among districts only a few miles apart? What are some creative approaches schools are taking to make up for a lack of funds? And how are state lawsuits challenging the equity of these funding formulas forcing policymakers to rethink their spending habits?