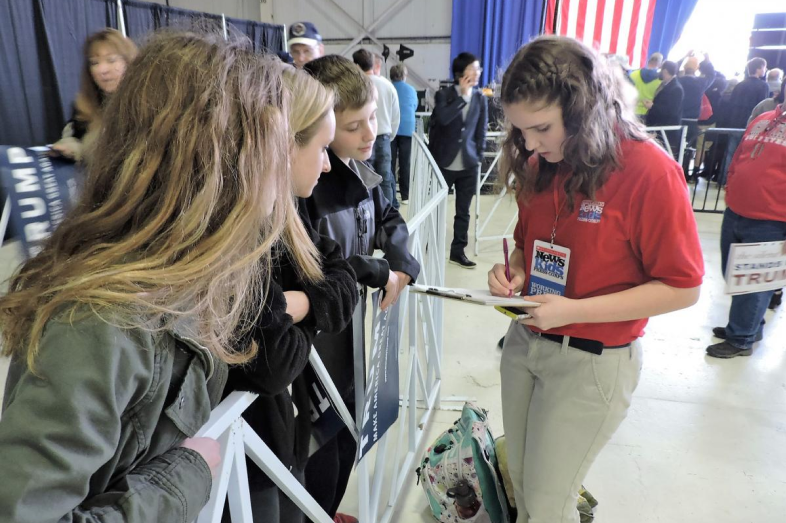 Should Kid Reporters Cover Trump?
Student reporters — some as young as 10 years old — are reporting on the race to the White House. But amid incidents of violence at recent rallies for Republican front-runner Donald Trump, some people are wondering whether it's time to take the junior journalists off the campaign trail.
Greg Toppo, national education reporter for USA Today, talks with EWA public editor Emily Richmond about the risks and benefits of cultivating future journalists by allowing them access to political activities. He also offers story ideas and advice for local reporters covering these issues.