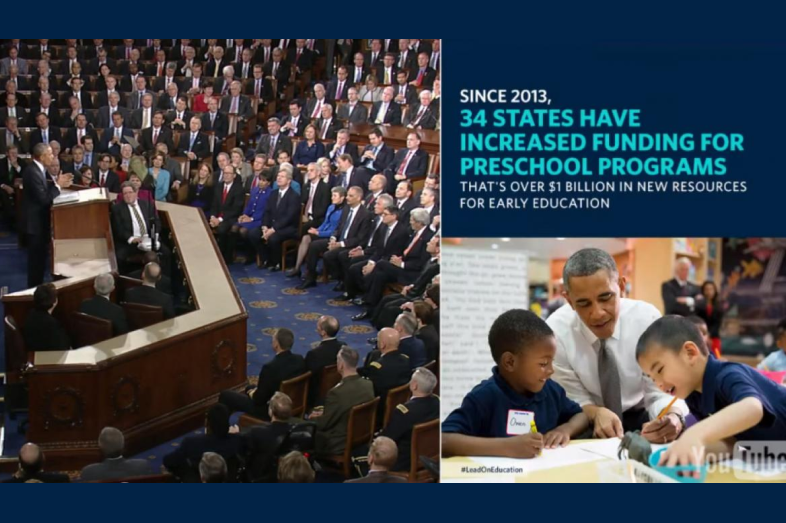 State of the Union: Where's the K-12?
EWA Radio, Episode 18, Part 2
President Obama's address to Congress laid out ambitious plans for higher education reform. But there was scant mention of initiatives for elementary and secondary students.
Education Week's Lauren Smith Camera and Alyson Klein—authors of the Politics K-12 blog—tell EWA what's really on the federal policy landscape as the current administration's influence over the nation's schools is winding down. Episode Bonus: Why child care ≠ preschool.
Listen: