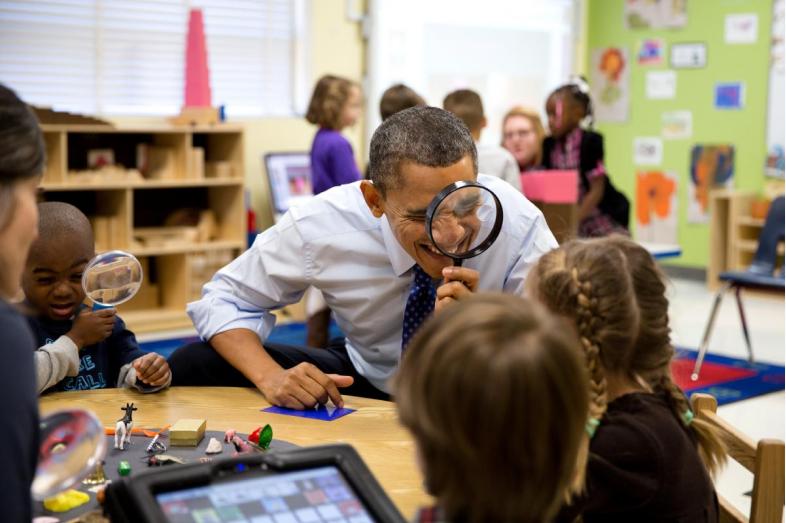 Why President Obama Should Teach
When President Obama leaves office in January, there will be no shortage of big-name corporations and Ivy League universities clamoring for his skills. But in a recent essay for The New Yorker Magazine, contributor Cinque Henderson — a former writer for Aaron Sorkin's "The Newsroom" — suggests President Obama consider teaching at a historically black college or university (HBCU), community college, or even an urban high school.
Henderson talks about the response to his piece (including a White House petition) with EWA public editor Emily Richmond, and why he believes public school teachers are overdue for the kind of morale booster he's proposing.