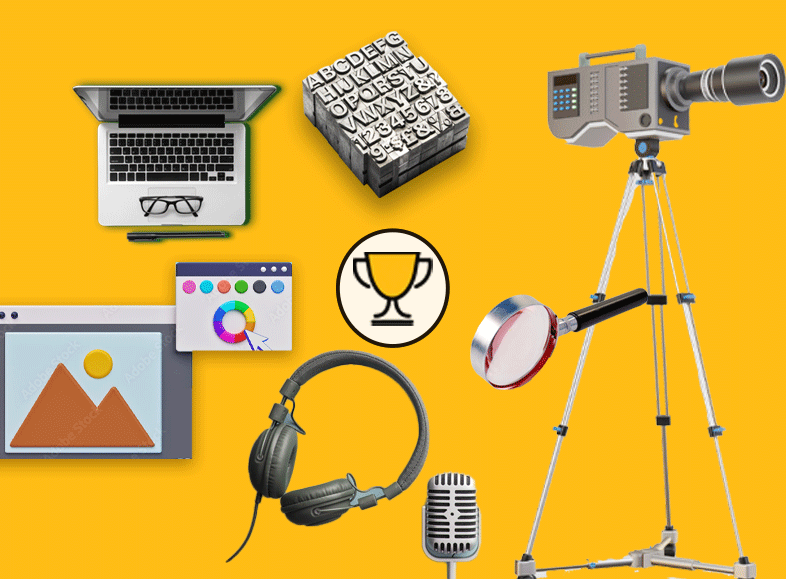 EWA Announces Finalists for 2022 National Awards for Education Reporting
April 11, 2023 (WASHINGTON, DC)—The Education Writers Association is pleased to announce the category finalists for the 2022 National Awards for Education Reporting, recognizing the top education journalism in the United States.
In a year where politics intersected with education in ways not seen in recent memory, finalists comprehensively covered the culture wars: the push against diversity, equity and inclusion policies involving race and gender identity, and book bans.
Finalists chronicled the impact of nursing shortages on the education of young people with disabilities. They described the experience of homeless students in rural communities in heartbreaking detail. Most importantly, they incorporated the voices of young people in vivid and innovative ways. 
"As the new executive director, I'm so thrilled to see such caliber of work created by our members," said Kathy Chow, EWA executive director. Chow joined EWA on April 3. "It's especially exciting to see how these awards finalists incorporated the voices of students and community members in their coverage."
A panel of more than 40 judges named 51 finalists in 17 categories of competition. The category winners will be announced on June 2 at EWA's 76th National Seminar in Atlanta. Each category award comes with a prize of $1,000. 
Additionally, EWA's 2023 National Seminar will honor the winners of the annual Ronald Moskowitz Prize for Outstanding Beat Reporting, which comes with $2,500; the EGF Accelerator's Eddie Prize, which comes with $7,500; and the Fred M. Hechinger Grand Prize for Distinguished Education Reporting, which comes with$10,000. 
Category awards finalists were selected from among 421 eligible entries for the 17 categories of competition in EWA's National Awards for Education Reporting and the EGF Accelerator's Eddie Prize. The awards competition was independently judged by a total of 100 current and former editors and reporters, many of whom are past recipients of prestigious journalism awards from EWA and others. 
EWA would like to thank all who entered the competition and express our deep gratitude to the busy professionals who volunteered their time to evaluate this year's many fine entries.