Past Events
June 1-4, 2023
76th EWA National Seminar
Join us in Atlanta, Georgia!
Looking Back, Moving Forward: EWA's 2023 National Seminar
The Education Writers Association will hold its 76th National Seminar in Atlanta, Georgia, June 1-4. 
As part of this year's theme, "Looking Back, Moving Forward," EWA will examine the history of civil rights in education, and we will look ahead. The event will also examine the continued aftermath of the pandemic on learning at all levels as well as other education issues making news. 
Leading researchers, policymakers and practitioners will share insights on these pressing issues, and experienced journalists will share tips and advice. Attendees will leave equipped to better cover the 2023-24 academic year and beyond. Winners and finalists for the 2022 National Awards for Education Reporting will be recognized.
The conference is open to EWA journalist members, supporting community members, and student members who pre-register. If you're not a member and wish to participate in this exclusive opportunity to hear from some of the most important movers and shakers in the education and journalism world, it only takes a few minutes to join EWA. (Membership is free for journalists and students.)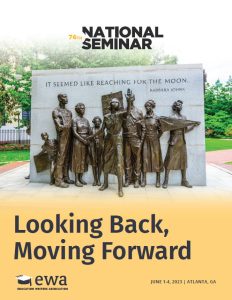 Supporters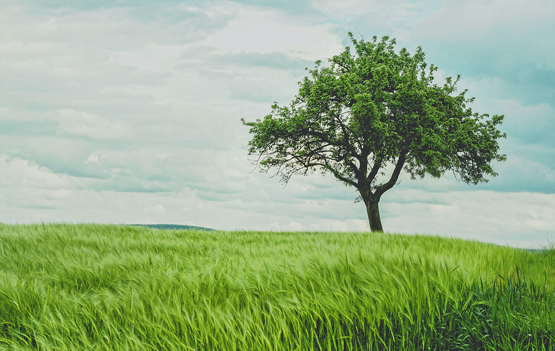 The Education Writers Association is grateful for the generous support it receives from foundations.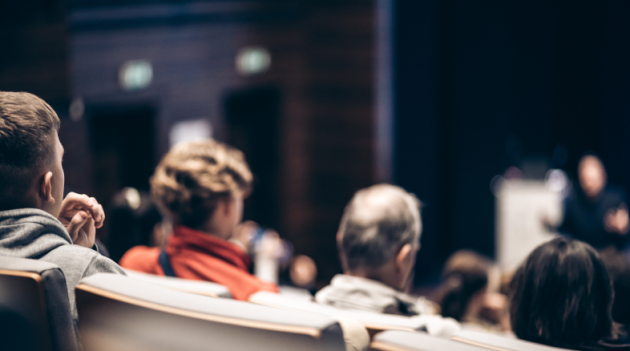 We're also grateful to our sponsors for their participation in this year's National Seminar.  
Agenda
Day 1 - Thursday, June 1
6 p.m. - 9 p.m.
Registration
Visit the registration desk.
6 p.m. - 9 p.m.
Welcome Reception
The American Federation of Teachers invites you to kick off the 76th EWA National Seminar and join AFT President Randi Weingarten for the Welcome Reception. Randi will deliver brief remarks and is excited to discuss ideas and solutions for strengthening public education and kids' learning as we emerge from the challenges of the pandemic. (Sponsored by the American Federation of Teachers.)
Day 2 - Friday, June 2
8:30 a.m. -12 p.m.
Site Visits
EWA offers a variety of site visits to attendees. Meet in the hotel lobby at 8:30 a.m. to attend. Fill out this form to choose between two site visits.
8:30 a.m. - 12 p.m.
Deep Dive | How to Broaden Your Sources
Investigative Reporters & Editors provides a three-part workshop on how to diversify your sources list. The efforts start in the newsroom and include building your sources and empowering your audience to help you become a better reporter. 
8:30 a.m. – 9:15 a.m. – How to be more inclusive in your newsroom.
Newsrooms are under various pressures to be more inclusive in their coverage and staffing. Participants discuss key terms in the Diversity, Belonging, Equity and Inclusion space and through a journalism lens.
9:30 a.m. – 10:45 a.m. – Bolstering your source diversity and covering underrepresented communities
Reporters and editors learn key golden rules on how to report on communities you're not from. See examples of what and not to do. Take away tools to prevent getting canceled on social media or to avoid damaging your company's reputation. 
11 a.m. – 12 p.m. – Empowering your audience 
How can you educate and empower your audience to participate in your coverage? Speakers discuss different strategies for getting readers to engage with your work before, during and after publication.
Francisco Vara-Orta, Investigative Reporters & Editors

Gabrielle Birkner, Chalkbeat
8:30 a.m. - 12 p.m.
Deep Dive | The Current State and Future of Race on Campus
Many colleges and universities lack diversity, and with affirmative action in limbo and some states pushing back against diversity and inclusion efforts, the problem could worsen. Campus life could diminish for students of color. Additionally, state legislative pushback on diversity policies may leave a hole in recruitment efforts, safe spaces for minority students, and campus community representation. 
8:30 a.m. – 9:30 a.m. – Who's getting in now? How race plays into admissions decisions
Speakers discuss how racial disparities block access to  higher education opportunities for students of color and explain misconceptions about  how race is used in admissions decisions.
Jessie Ryan, The Campaign for College Opportunity

Mark Henderson, University of California, Davis 

Mike Hoa Nguyen, New York University Steinhardt

Amanda Fernandez, Latinos for Education

J. Brian Charles, The Chronicle of Higher Education (moderator)
9:45 a.m. – 10:45 a.m. – How are we keeping students on campus?
For students of color, navigating college is much different than their white counterparts. Experts talk about the current environment for Black and brown students on campus, and how colleges and universities can ensure safe spaces for students of color. 
Candace N. Hall, Southern Illinois University Edwardsville 

Nate Dunlap, Jr., Georgia Association of Diversity Officers in Higher Education

Vanessa A. Sansone, The University of Texas at San Antonio 

Lynn Hatter, WFSU Public Media (moderator)
11 a.m. – 12 p.m. – How do colleges ensure that students of color thrive after they leave?
Experts discuss the racial gaps in graduation rates and explain how universities can support students of color beyond graduation. 
Elizabeth J. Aries, Amherst College

Mayah Lubin, The Lawyers' Committee for Civil Rights Under Law

LaToya Owens, Bill & Melinda Gates Foundation

Angelino Viceisza, Spelman College

Ana Ceballos, Miami Herald (moderator)
8:30 a.m. - 12 p.m.
Deep Dive | Who's Watching the Kids? An Exploration of Data Privacy in Schools
Student data privacy is increasingly complex. The session explores perspectives on the issue.  National experts explain why a kindergartener's personal information is the most valuable on the dark web; what district officials must consider after a ransomware attack; and whether contracts with cybersecurity companies are worth the money.  Learn how to translate terms like "encryption event," how to navigate privacy laws and how to humanize the harm caused in their communities.
8:30 a.m. – 9 a.m. Introduction to student data privacy.
Doug Levin gives us an overview of the umbrella term "student data privacy" and why this topic must be part of every education reporter's beat.
Doug Levin, K12 Security Information Exchange
9 a.m. – 9:45 a.m. Data privacy from the perspective of school districts.
Ransomware attacks against school districts are increasingly common, with forced closures becoming more frequent. What are the practical and ethical issues district officials consider after such an attack?
Olufemi Aina, Atlanta Public Schools

Scott Elder, Albuquerque Public School
10 a.m. – 10:45 a.m. Data privacy from the perspective of advocates.
A number of school districts have partnered with law enforcement and/or private security companies to flag students who might be a danger to themselves or others. Advocates walk reporters through the legal and ethical issues involved as well as best practices.
Clarence Okoh,  The Center for Law and Social Policy

Amelia Vance, Public Interest Privacy Center
11 a.m. – 12 p.m. Data privacy from the perspective of journalists. 
Journalists on the cutting edge of student data privacy reporting share how to request information from districts, how to organize data and how to overcome challenges. 
Pia Ceres, WIRED

Todd Feathers, The Markup

Mark Keierleber, The 74
8:30 a.m. - 9:30 a.m.
Community Member Track | More Than a Number: Communicating About Data
With misinformation, disinformation, fake news, and declining trust in government institutions, it's hard to know what data is trustworthy and where to find it. As there is more funding for and dialogue about education and workforce data than before, communicators must effectively communicate about data in ways that build trust. Panelists discuss their work and help community members feel confident in how they communicate about data and build public support for their work.
Kisha Clark, PAVE Parent Leaders in Education Board

James Elias, Hager Sharp

Maya Martin Cadogan, Parents Amplifying Voices in Education (PAVE)

My Nguyen, Digital Promise

Blair Mann, Data Quality Campaign (moderator)
9:45 a.m. -10:45 a.m.
Community Member Track | Visibility Amid Censorship: How to Most Effectively Communicate in Education Today
Public schools are important for creating a thriving nation with equity of opportunity. Attempts to silence teachers and students for addressing accurate discussions of history and current events, threatening LGBTQIA+ students and their families, and banning courses and books representing diverse perspectives are strategies to prey on fear and ignorance. How can communicators break through  censorship barriers and help organizations stand up to defend education, truth, history and our democracy?
Ameshia Cross, The Education Trust

Albert Fujii, LGBTQ+ Victory Fund

Ernie Grigg, Campaign for Our Shared Future

Nicholas Turton, The Trevor Project

Kamali Burke, Fenton (moderator)
11 a.m. - 12 p.m.
Community Member Track | Pass the Mic: Strategies for Elevating Student Voice
Young people are advocating for themselves, their schools and communities, and their futures in ways we haven't seen in more than a generation. Yet, many education organizations lack experience in authentically engaging them. In this session, we demystify "student voice" as we discuss best practices – and strategies to avoid – for listening to, co-creating with, and amplifying student voice and efforts in our work.
Mikayla Arciaga, Intercultural Development Research Association 

Isabelle Philip, Georgia Youth Justice Coalition

Cameron Hammett, East Coweta High School

Alan Richard, Southern Education Foundation (moderator)
9 a.m. – 12 p.m.
Reporter Caucuses
Colleagues with common interests come together in this collection of community-building meetings. Conference participants share tips, discuss challenges and get to know each other. 
9 a.m. – 9:45 a.m. – New to the Beat
If you've been on the education beat for fewer than three years, this is the place for you. Veteran journalists share tips and tricks for more thoughtful coverage.  Also, bond with other education reporters who know exactly how you feel. 
Eva-Marie Ayala, The Dallas Morning News

Liz Bowie, The Baltimore Banner 

Larry Gordon, EdSource

Delece Smith-Barrow, Politico

Kyra Miles, WBHM (moderator)
10 a.m. – 10:45 a.m. – Focusing on Freelance
Interested in freelancing full or part time? Journalists come together to share notes on the business of freelancing. 
Facilitator: Cassie Chew, Independent Journalist
11a.m. – 11:45 a.m. – Journalists of Color
Journalists of color are invited to connect for community-building, resource sharing, solutions-based thinking and intersectional problem-solving.
Facilitator: Sonali Kohli, URL Media
12:15 p.m. - 2 p.m.
Lunch | Opening Plenary: Truth Telling and Trust Building
In March, Leroy Chapman Jr. was named the first Black editor-in-chief in The Atlanta Journal-Constitution's 155 years of history. He takes over during a time when the public is losing trust in traditional journalism, and news outlets are rapidly disappearing. Join Chapman as he shares his thoughts on the future of journalism.
Leroy Chapman, The Atlanta Journal-Constitution 

Wayne Carter, NBC 5 (Dallas-Fort Worth) (moderator) 
2:15 p.m. - 3:15 p.m.
Concurrent | Covering Student Trauma With Care and Professionalism
Students in K-12 schools and higher education are dealing with major, traumatic events, from COVID-19 to mass shootings, as well as daily traumas, such as mental health issues. Panelists discuss the issues and how to cover them thoughtfully and professionally.
Eder Campuzano, Star Tribune

John Woodrow Cox, The Washington Post

Drew Goretzka, The State News at Michigan State University

SaMya Overall, The State News at Michigan State University

Lily Altavena, Detroit Free Press (moderator)
2:15 p.m. - 3:15 p.m.
Concurrent | How to Cover the Child Care Conundrum
America's child care crisis is multifaceted, and many aspects remain understudied. What solutions are offered at the federal, state, and local level? Are these measures meeting the needs of parents, kids, and workers? Experts dig into the nuances of policy interventions, including the trade-offs of current child care proposals and the gaps in data around the mismatch between the supply of and demand for child care services.
Miriam Calderón, ZERO TO THREE

Chrishana Lloyd, Child Trends

Cynthia Osborne, Prenatal-to-3 Policy Impact Center

Helene Stebbins, Alliance for Early Success

Deepa Fernandes, NPR and WBUR (moderator)
2:15 p.m. - 3:15 p.m.
Concurrent | Is College Still Worth It?
Survey after survey show Americans are losing faith in college. Yet the bachelor's degree remains a valuable commodity in the job market. Learn which programs and majors deliver the biggest bang for the buck, and which leave students with debt. Hear what colleges are doing – or should do – to restore consumer confidence, and meet a chancellor who is leading an effort to get students through college in three years.
Lori Carrell, University of Minnesota Rochester

Matthew Sigelman, The Burning Glass Institute

Marty Van Der Werf, Georgetown University

Michael Vasquez, The Chronicle of Higher Education (moderator)
2:15 p.m. - 3:15 p.m.
Concurrent | Taking Stock of ESSER-Fueled Recovery Efforts
As the deadline to spend federal pandemic-relief funds approaches, it's time to assess the impact of recovery efforts. What's working, and how do we know? How can leaders and educators pivot based on what they've learned? Some strategies, like high-dosage tutoring, have shown promise but can be difficult to implement. What are the next best options? Additionally, panelists discuss how leaders are preparing to wind down or alternatively fund these programs.
Bree Dusseault, Center on Reinventing Public Education 

Cliff Jones, Fulton County Schools (Georgia)

Nancy Waymack, National Student Support Accelerator

Mila Koumpilova, Chalkbeat Chicago  (moderator)
2:15 p.m. - 3:15 p.m.
Concurrent | The Missing Math of Students' Middle Years
Math test scores plummeted more than reading scores during the pandemic. How do schools improve math learning? What does measuring math success show us about U.S. education? A journalist, experts, and practitioners discuss math learning for middle school students and dig into how teaching math matters for educational recovery amidst the pandemic's impact.
Alisha Andrew, Boston Public Schools

Peggy Carr, National Center for Education Statistics

Melissa Hosten, The University of Arizona 

Rebecka Peterson, Union High School (Oklahoma) 

Stephanie Lee, The Chronicle of Higher Education (moderator)
2:15 p.m. - 3:15 p.m.
Community Member Track | Preparing Spokespeople During Tumultuous Times
Whether it is through racist, homophobic, sexist, and transphobic threats online or those threatening physical harm, amplifying equity and fighting for civil rights is a scary experience. How do you prepare your spokespeople to discuss hot-button issues in this environment? Can you protect them from hate speech and threats of violence? This session helps you prepare excellent spokespeople for the tough road ahead.
Christopher E. Bruce, ACLU of Georgia

Madison Hamilton, GLSEN

Rachel Stein, Campaign for Our Shared Future

Manny Rivera, We Are Rally (moderator)
2:15 p.m. - 3:15 p.m.
Sponsor Session | How Education Coverage Contributes to Sustainable Journalism
Coverage of education issues is not only valuable to audiences but also to the funders and sponsors of for-profit and nonprofit media organizations. Join SXSW EDU in this interactive session with top publishers to learn about approaches to monetizing education coverage through events, partnerships, and data tracking — and how new funding can help expand the work of newsrooms. (Sponsored and organized by SXSW EDU.)
Terry Quinn, The Texas Tribune

Ron Reed, SXSW EDU
3:45 p.m. - 4:45 p.m.
Concurrent | AI in the Classroom – Embrace or Exclude?
ChatGPT and other forms of AI technology are revolutionizing teaching and learning in K-12 classrooms. Hear from school officials who have banned these tools because of their potential to be used for cheating and others who have embraced their learning potential. National experts discuss how they are navigating ethical concerns in real time as they race to keep up with new technology.
Richard Culatta, International Society for Technology in Education

Christina Gardner-McCune, University of Florida

Sallie Holloway, Gwinnett County Public Schools

David Jarboe, Consortium for School Network

Stephen Noonoo, Edutopia (moderator)
3:45 p.m. - 4:45 p.m.
Concurrent | Covering the Business of Education
What is the impact of education systems on local economies? School districts and higher education institutions are often the largest employers and biggest economic engines in their regions. We will dive further into the business side of education and how to cover the institutions from that perspective. We will also look into how businesses are often awarded waivers to the tax base, and what impact that has on these largest employers.
Dan Bauman, The Chronicle of Higher Education 

Hilary Burns, The Boston Globe

Greg LeRoy, Good Jobs First

Lauren Coffey, Tampa Bay Business Journal (moderator)
3:45 p.m. - 4:45 p.m.
Concurrent | Everything You Wanted to Get Out of Collaborations
Journalism cross-newsroom collaborations have become far more common over the last decade. Reporters and editors provide practical tips on when and why to collaborate, and how to maximize the potential. They discuss how to sell a collaboration to your higher ups; what kinds of joint efforts can be the most effective; what to do if there's conflict over vision or direction for a story; and how to structure a collaborative effort.
Eva-Marie

Ayala, The Dallas Morning News

Sarah Carr, Education Reporting Collaborative

Nicole Carr, ProPublica 

Stefanie Murray, Center for Cooperative Media 

Trisha Powell Crain, AL.com (moderator)
3:45 p.m. - 4:45 p.m.
Concurrent | The End of Race-Conscious Admissions?
Race-conscious admissions has become a hot topic among legislatures and college campuses. Without efforts to close racial gaps, is America truly a meritocracy? What are the alternatives to affirmative action? Experts offer helpful tips on how to cover the pending U.S. Supreme Court decision.
David Hinojosa, Lawyer's Committee for Civil Rights Under Law

Kelly E. Slay, Vanderbilt University 

Natasha Warikoo, Tufts University

Liz Willen, The Hechinger Report (moderator)
3:45 p.m. - 4:45 p.m.
Community Member Track | What's Hot, What's Not
A favorite from last year's National Seminar! Peddle an op-ed or promote a Twitter thread? Focus on creating brand content or on winning earned media? How can communicators use newer platforms, such as TikTok, to their advantage? Is Twitter still a thing? And do I really need to learn more about AI and ChatGPT? What topics are trending, and what's last year's news? A look at what's in and what's out in today's education communications ecosystem.
Esther Berg, The Pew Charitable Trusts

Rachael Brown, TNTP

Anisa Sullivan Jimenez, SMJ Communications

Nicolle Grayson, The Education Trust (moderator)
Day 3 - Saturday, June 3
9 a.m. - 10:15 a.m.
Opening Plenary | Civil Rights in Education: Then and Now
Landmark rulings in the 1950s and '60s shaped education for decades. But how much has education improved for students of color? Segregation is almost as bad as it was in the 1950s. Property taxes keep equity at bay at a local level. The education workforce at the K-12 and higher education levels are mostly white. College admissions remain problematic. What does that mean for the future of achieving equity in education?
Andrew Brennen, Kentucky Student Voice Team

Celina Moreno, IDRA

Raymond Pierce, Southern Education Foundation

Juontel White, Schott Foundation for Public Education

Mike Hixenbaugh, NBC News Digital (moderator)
10:15 a.m. - 10:45 a.m.
Coffee Break
Sponsored by Campaign for Our Shared Future
10:45 a.m. - 11:45 a.m.
Concurrent | Accountability: Off Course or a New Path?
The pandemic disrupted, in so many ways, how districts and states measure accountability. After two years of sporadic testing, skyrocketing chronic absenteeism and substantive learning losses, what does catch-up look like? Are states and districts working to get back to pre-Covid days, or using the pause to rethink ways they measure and address accountability?
Lynn Jennings, The Education Trust

Allison Timberlake, Georgia Department of Education

Rachel White, The University of Tennessee, Knoxville

Gyimah Whitaker, Fulton County Schools (Georgia)

Alina Tugend, Independent Journalist (moderator)
10:45 a.m. - 11:45 a.m.
Concurrent | College Journalists and the Big Stories on Campus
In a time of shrinking community coverage, student journalism provides a hyper-local focus on higher education topics. University students share what topics they dig into when reporting for campus newspapers – and why professional reporters should examine similar stories.
Casey Chapter, Florida State University

Aina Marzia, Independent Student Journalist

Ashlyn Myers, The Statehouse File

Marcus Pennell, University of Nebraska Omaha

Jessica Votipka, The Grand Island Independent (moderator)
10:45 a.m. - 11:45 a.m.
Concurrent | Diversifying the Teacher Workforce
Nearly 80% of teachers are white, making them significantly less racially and ethnically diverse than their students – a serious problem given that research shows students benefit when they have diverse teachers. What can be done to build a more diverse teacher pipeline, eliminate barriers to the profession, and boost retention among those entering or already leading classrooms? Concerns about teacher shortages in certain regions or subject areas create additional urgency around this issue.
Sharif El-Mekki, Center for Black Educator Development

Conra Gist, University of Houston 

Sofia Gonzalez, Morton East High School (Illinois)

Nithya Joseph, TNTP

Nicole Cohen, NPR (moderator)
10:45 a.m. - 11:45 a.m.
Concurrent | Shop Talk: Visual Storytelling
Visuals are increasingly important to making impactful journalism. Get advice and tips from journalists who were honored for their visual journalism in this year's awards program.
Kae Petrin, Chalkbeat

Andrew Reed, EdSource

Alec Fischer, Fischr Media (moderator)
10:45 a.m. - 11:45 a.m.
Community Member Track | Reporter Roundtable
In a perennially popular offering, the Education Writers Association gathers veteran reporters to share insights into what pitches and news capture their attention and what doesn't. This session is tailored to communications professionals, not journalists.
Beth Hawkins, The 74

Valeria Olivares, The Dallas Morning News

Aliyya Swaby, ProPublica

Patrick Riccards, Driving Force Institute (moderator)
12 p.m. - 1:15 p.m.
Lunch | Awards: Top 3 Winners Announcement
1:30 p.m. - 2:30 p.m.
Concurrent | How to Bust the Myths and Misunderstandings About College Debt
Taking on student debt is one of the most consequential financial decisions students and parents make in their lifetime. But is it really worth it? Even though colleges financially benefit from the easy money of student loans, what options do they have to eliminate them altogether? As student loan forgiveness has become a priority political issue today, experts unpack many of the myths and misunderstandings we might have about college debt.
Shamell Bell, Debt Collective

Tanya Garcia, The Institute for College Access & Success

John Leach, Emory University

Jennifer Forsyth, The Wall Street Journal (moderator)
1:30 p.m. - 2:30 p.m.
Concurrent | Kicking, Ticketing and Arresting Children: Stories on Extreme School Discipline
Receive a broad understanding of the extreme methods schools use to control student behavior and the short- and long-term consequences for students and their families, particularly Black, Hispanic and low-income people. Get story ideas, resources and tips to investigate disciplinary practices, such as costly fines for minor misbehavior at school; various forms of corporal punishment, even in states where it's unlawful; and on-campus arrests and referring students to law enforcement.
Corey Mitchell, The Center for Public Integrity

James B. Pratt Jr., Fisk University

Jennifer Smith Richards, Chicago Tribune

Brian Rosenthal, The New York Times

Denise-Marie Ordway, The Journalist's Resource (moderator)
1:30 p.m. - 2:30 p.m.
Concurrent | How Principals Are Navigating the New School Climate
First, conflict arose over school closures, COVID-19 guidelines, and vaccination requirements. Then, the target shifted to books with diverse characters and classroom discussions of race, gender, and bias. How is the new school climate affecting how principals lead their school communities? What latitude do they have to protect educational goals and objectives? Attendees gain a better understanding of the dynamics impacting the school culture, morale, and teacher workforce.
Mark Anderson, Hacienda La Puente Unified School District (California)

Teresa Hill, Arizona Educational Foundation 

Ryan Judge, Rondout Valley High School (New York)

Ashley Woo, RAND Corporation

Sarah Mervosh, The New York Times (moderator)
1:30 p.m. - 2:30 p.m.
Concurrent | School Finance 101: How K-12 Education Is Funded
School finance is part of every education story, making it essential for reporters to understand. But it's also incredibly complex. This session is designed to help reporters understand the nuts and bolts of how schools are funded – the role of federal, state, and local governments; the different types of funding formulas; the significance of local property taxes and wealth; and how enrollment is linked to funding.
Carrie Hahnel, Bellwether

Daniel Thatcher, National Conference of State Legislatures

Ty Tagami, The Atlanta Journal-Constitution (moderator)
1:30 p.m. - 2:30 p.m.
Concurrent | Telling Stories About Rural Education
What do we mean when we talk about "rural" education? What infrastructure is in place for students living in rural areas, and what can journalists covering a story in a rural area know in advance? Hear from experts, researchers and practitioners about covering the education and culture of a rural area and take home story ideas that matter to a wide readership – from watchdog reporting to investigations, from features to dailies.
Dreama Gentry, Partners for Rural Impact
Sa'Real McRae, Georgia Youth Justice Coalition
Allen Pratt, National Rural Education Association
Nichole Dobo, The Hechinger Report (moderator)
3 p.m. - 4 p.m.
Concurrent | How I Did the Story - K-12
Journalists take deep dives into a multimedia year-long look at how students at one Oregon school live with ongoing violence; how Arizona uses school suspension to punish truancy; and how Florida (and many other states) requires student-athletes to answer questions about their menstrual cycles. Colleagues share how they developed their pieces, how they did – or didn't – overcome obstacles and choices they made to tell the stories.
Noelle Crombie, The Oregonian
Tara García Mathewson, The Hechinger Report
Katherine Kokal, The Palm Beach Post
Alina Tugend, independent journalist (moderator)
3 p.m. - 4 p.m.
Concurrent | School Finance 201: How Capital Funding Works
School construction and improvements, or capital projects, are generally funded differently from operations. Much of the responsibility falls on local districts, and state support for school facilities varies greatly. Learn about the different funding policies for these significant infrastructure projects, how reliance on local funds creates inequities, and the efforts to equalize spending. Experts discuss the effect of enrollment shifts, climate change, and other trends on capital funding.
Mary Filardo, 21st Century School Fund

Julien Lafortune, Public Policy Institute of California

Victoria Nelson, Urban Institute 

Dahlia Bazzaz, The Seattle Times (moderator)
3 p.m. - 4 p.m.
Concurrent | The Changing Landscape of School Choice
Debates over private school vouchers and education savings accounts have dominated state legislative sessions from Florida and Texas to Utah and Wyoming this spring. Proponents argue the initiatives meet parents' growing calls for more options while opponents argue students don't perform any better in private schools and that such programs take away needed funds from public schools. This session briefs reporters on the changing landscape and what communities are saying.
Bella DiMarco, FutureEd

Krzysztof Karbownik, Emory University

Chris Stewart, brightbeam

Cara Fitzpatrick, Chalkbeat (moderator)
3 p.m. - 4 p.m.
Concurrent | The Hows of Covering Literacy
Three journalists offer guidance on how to cover the ways children are taught to read. How can you convince your editor that you don't need to "both-sides" the issue? How do you track the way school districts spend their money on literacy curriculum? How do you examine the teacher training provided to educators and whether it is effective?
Rupen Fofaria, EdNC

Emily Hanford, APM Reports

Mandy McLaren, The Boston Globe
3 p.m. - 4 p.m.
Concurrent | Why Are All the College Presidents Resigning?
The tenure of college presidents is getting shorter, and campus leaders are leaving their posts in record numbers. Presidents blame the stresses of the coronavirus pandemic, the financial pressures on higher education, the fractured political climate and increased expectations from faculty, students, trustees and the public. This session helps reporters understand the changing role of the college presidency and how leaders are responding to the challenges facing higher education.
Pat McGuire, Trinity Washington University

Valerie Sheares Ashby, University of Maryland, Baltimore County
Gregory Washington, George Mason University

Eric Kelderman, The Chronicle of Higher Education (moderator)
3 p.m. - 4 p.m.
Sponsor Session | Five-Alarm Crisis: The Educator Shortage and Its Impact on Students
Educators dedicate their lives to students. Unfortunately, they have been overworked and underpaid for decades, usually working multiple jobs to make ends meet. Add that to underfunded schools, overpopulated classrooms, book bans, and attacks on the freedom to learn and teach. A perfect storm is brewing in America's public schools, further exacerbating the educator shortage crisis.  Hear about the causes and potential solutions and why you should be covering the shortage. (Sponsored and organized by the National Education Association.)
Carol Cleaver, middle school science teacher

Becky Pringle, National Education Association

Heidi Shierholz, Economic Policy Institute

Alia Wong, USA Today (moderator)
4:30 p.m. - 5:30 p.m.
Concurrent | Finding a Compass for First-Generation Students to Navigate College
Enrollment in colleges — at all levels of postsecondary education — has dramatically dropped since the start of the COVID-19 pandemic. For first-generation college students, the pandemic has exacerbated existing barriers to graduation, including unemployment, food and housing insecurity, and lack of resources. How can higher education institutions better support these students through graduation and beyond?
Ana Contreras, Georgia Institute of Technology

Colin Hill, MDRC

Susanne Diggs-Wilborn, Achieve Atlanta

Jon Marcus, The Hechinger Report (moderator)
4:30 p.m. - 5:30 p.m.
Concurrent | School Finance 301: The Relationship Between Race and Funding
Money matters in education – but not all students have access to the same level of funding. Districts serving the most students of color on average receive less funding, research shows. This session explores the ways in which race affects school funding, from the lack of a federal right to education to housing segregation and integration.
Ary Amerikaner, Brown's Promise

Preston Green, University of Connecticut

Qubilah Huddleston, The Education Trust

Ericka Weathers, University of Pennsylvania 

Matt Barnum, Chalkbeat (moderator)
4:30 p.m. - 5:30 p.m.
Concurrent | Shop Talk: Audio Storytelling
What is ambient sound? How do you create an audio scene? When do you talk about yourself in a piece? Join EWA Awards finalists as they share their secrets to creating intimate stories while also weaving in policy, statistics, and research. Learn everything you wanted to learn about audio reporting, whether it's a one-minute piece or multipart podcast.
DJ Cashmere, freelance
Carrie Jung, WBUR
Taylor McGraw, The Bell
Stephanie Daniel, KUNC (moderator)
4:30 p.m. - 5:30 p.m.
Concurrent | Telling Compelling Stories About Out-of-School (OST) Time
For all the time kids sit at their classroom desks, they spend even more time out of school. Students' experiences outside of classrooms can account for key learning gains, contribute to their academic and professional success, and support their health and well-being. Attendees learn how to find compelling stories about out-of-school time, connect what they see on their beat with national trends, and add depth to their coverage.
Beth Benson, New Albany High School (Mississippi) 

James C. Horton, Harlem School of the Arts 

Rae Lymer, Baltimore City Public Schools

Katelyn Miller, Afterschool Alliance

Molly Bloom, Youth Today (moderator)
4:30 p.m. - 5:30 p.m.
Concurrent | The Chilling Effect of Politics on Academics in K-12
Book bans, complaint hotlines, DEI pushback … national political agendas are playing out in school districts across the country. How do reporters separate the raised voices from substantive issues? How do they build trust with both sides of the community while reporting on divisive topics? How do they navigate their own safety in this culture of fear and intimidation?
Michelle Cottrell-Williams, Fairfax Public Schools (Virginia)
Amanda Jones, Louisiana Association of School Librarians
Heather Harding, Campaign for Our Shared Future
Robert Pondiscio, American Enterprise Institute
Nicole Carr, ProPublica (moderator)
4:30 p.m. - 5:30 p.m.
Concurrent | Tools for Healing: How Can Journalists Cope With Trauma on the Beat
Trauma experts and seasoned reporters who have gone through trauma themselves while covering difficult topics will talk about how to deal with your own experiences. Attendees come away with resources and tools they can use in the future and proactively prepare for traumatic events.
Lily Altavena, Detroit Free Press

Drew Goretzka, The State News at Michigan State University

Naseem Miller, The Journalist's Resource

Elana Newman, DART Center for Journalism & Trauma

SaMya Overall, The State News at Michigan State University 

Natalie Pate Gwin, independent  journalist (moderator)
Day 4 - Sunday, June 4
8 a.m. - 9 a.m.
Breakfast | Membership Meeting
9:15 a.m. - 10:15 a.m.
Concurrent | America's Missing Students: Who Are They, and How Can You Find Them?
After the COVID-19 pandemic, hundreds of thousands of American kids are estimated to have disengaged from schooling entirely. Who are they, and where did they go? Learn how to use an ongoing data analysis from The Associated Press and Stanford University's Big Local News project, and understand how to center these kids in local and national reporting.
Thomas Dee, Stanford University

Sharon Lurye, The Associated Press

Charles Lussier, The Advocate

Bianca Vázquez Toness, The Associated Press

Chrissie Thompson, The Associated Press (moderator)
9:15 a.m. - 10:15 a.m.
Concurrent | Driving Equity in Expanded Learning Opportunities
The pandemic ushered in billions of unprecedented relief aid and newfound attention to out-of-school time for students. Expanded learning opportunities were lauded as a means to bolster learning and enrichment for all students. But inequity can compound in summer and after-school settings. How can we design out-of-school programs with inclusion and access in mind? What are the strong indicators of an equitable and high-quality program? How can education reporters better cover expanded learning opportunities?
Mashona Council, National Summer Learning Association
Maritza Guridy, National Parents Union
Raquel Gwynn, Oregon Department of Education
Brian Rinker, Youth Today (moderator)
9:15 a.m. - 10:15 a.m.
Concurrent | How Can We Learn If We're Hungry?
School meals are just as important to students' academic success as textbooks or transportation. Yet, prior to the pandemic, too many K-12 and college students were missing out because they didn't qualify for free school meals, or they were too poor to afford meals and attend college. Experts  help reporters understand the ins and outs of food insecurity, how to navigate the data and potential solutions for schools to use to counter the challenges.
Alexis Bylander, Food Research & Action Center

Sara Goldrick-Rab, Education Northwest

Tobin Novasio, Lockwood School District (Montana)

Helena Bottemiller Evich, Food Fix (moderator)
9:15 a.m. - 10:15 a.m.
Concurrent | How I Did the Story - Higher Ed
Highlighting a tiny rural town that built a pathway to college. Tracking the postsecondary institutions that exploit GI Bill funding. Telling the story of prisoners trying to obtain a bachelor's degree. Colleagues covering higher education offer tips on ways to effectively tell these stories. 
Jason Gonzales, Chalkbeat Colorado

Elissa Nadworny, NPR

Chris Quintana, USA Today

Vanessa McCray, The Atlanta Journal-Constitution (moderator)
10:45 a.m. - 11:45 a.m.
Concurrent | Shop Talk: Beat Reporting
How can you produce strong daily beat coverage? Get tips from journalists who were honored in the 2022 National Awards for Education Reporting for their work on the education beat.
Kalyn Belsha, Chalkbeat

Becky Z. Dernbach, Sahan Journal

Teresa Watanabe, Los Angeles Times

Ruth Serven Smith, AL.com (moderator)
10:45 a.m. - 11:45 a.m.
Concurrent | The Activist Generation - Gen Z
Whether it's activism on climate change, gun laws, body autonomy, voting rights or civil rights issues, members of Generation Z are on the front lines of issues that impact their futures. How are journalists covering these topics and reaching this group? What are journalists missing from their perspectives? What are the stakes involved, for the readership and the reporters?
Alex Ames, Georgia Youth Justice Coalition

Ananda Chatterjee, Stanford University

Marli English, Georgia Youth Justice Coalition

Kari Koshiol, Springtide Research Institute

Divya Kumar, Tampa Bay Times (moderator)
10:45 a.m. - 11:45 a.m.
Concurrent | The Chilling Effect of Politics on Higher Education
Professors report mounting forms of intimidation as they teach, whether pushback from students or increasingly restrictive laws from politicians. Students report their own experiences with censorship and self-censorship. Are there solutions? How should reporters dig beyond the obvious controversies and provide nuanced coverage?
Matthew Boedy, University of Northern Georgia

Kaleb Briscoe, Mississippi State University

Walter Kimbrough, Morehouse College

Sean Stevens, Foundation for Individual Rights in Education

April Bethea, The Washington Post (moderator)
10:45 a.m. - 11:45 a.m.
Concurrent | Tuning the Nuts and Bolts of Education Reporting
Covering education is tough, but some hurdles can be especially challenging. That might include juggling  local K-12 school districts and a large state university. It might be trying to get through to a hard-to-reach public information officer or a school district never responding to a FOIA. Also, it could be negotiating your workload with your editor. Reporters brainstorm how to juggle all the challenges on the beat.
Sheridan Hendrix, The Columbus Dispatch
Nicole Kraft, The Ohio State University
Annie Martin, Orlando Sentinel
Leslie Postal, Orlando Sentinel
Eric Stirgus, The Atlanta Journal-Constitution
Jennifer Pignolet, Akron Beacon Journal
10:45 a.m. - 11:45 a.m.
What Schools Need to Serve English Learners Successfully
English learners are the fastest-growing student population in the country. As schools grapple with helping students recover from the pandemic, English learners often have specific needs, but states are struggling to recruit educators trained to work with them. This session helps reporters understand the challenges schools are facing, what the research shows, and how communities are trying to reach these students.
Madeline Mavrogordato, Michigan State University
James Burciaga, Metro Nashville Public Schools
Molly Hegwood, Metro Nashville Public Schools
Rebecca Griesbach, AL.com (moderator)
12 p.m. - 1 p.m.
Concurrent | Caucuses
Bilingual Caucus: Latinos Reporting on Latinos 
Challenges and lack of support, connecting with communities where they are, and how to prioritize education coverage will be the focus of this discussion.  This is a bilingual session, in English, Spanish and Spanglish. 
Facilitators: Maritza Felix, Conecta Arizona; Beatriz Limon, Arizona Luminaria; and Sergio Martínez-Beltrán, NPR Texas Newsroom
Children and Families Caucus
Journalists come together to discuss taking a broader view of the education beat, focusing not just on what happens in schools, but also the lives of children and families outside of them. 
Facilitator: Aliyya Swaby, ProPublica
Collaborations Caucus 
The caucus is a follow-up to Friday's session on successful collaborations. Attendees will brainstorm together on how to map strategies to build successful collaborations and partnerships.
Facilitator: Kalyn Belsha, Chalkbeat
Queering the Newsroom: LGBTQ+ Journalist Caucus 
LGBTQ+ journalists come together for solidarity and discussion in this caucus group, facilitated by a journalist comfortable with navigating newsroom discussions on sexuality. What does productive change look like for journalists who would like to live openly? Allies are also welcome. 
Facilitator: Kae Petrin, Chalkbeat
Frequently Asked Questions
Hotel & Travel
Hilton Atlanta
255 Courtland St, NE, Atlanta, GA 30303