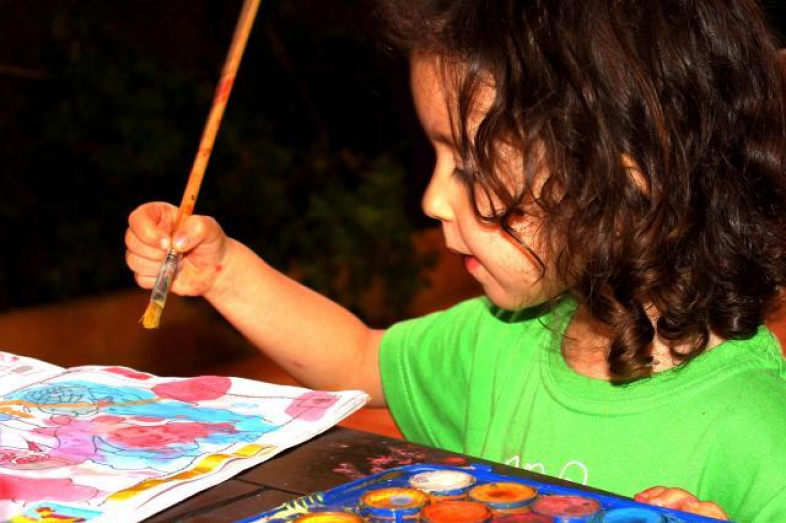 Covering Early Learning: Putting the Pieces Together: Agenda
Chicago • November 6–7, 2017
Monday, November 6, 2017
Erikson Institute, Polk Bros. Lecture Hall, Room 201
Registration and Lunch
12:00 – 12:30 p.m.
Welcome & Ice Breaker
12:30 – 1:00 p.m.
Caroline Hendrie, Education Writers Association
Framing Remarks: Understanding the Puzzle of Early Learning
1:00 – 1:30 p.m.
With a dizzying array of programs, funding streams, and even monikers — pre-K, child care, early learning, etc. — just gaining a basic understanding of the pieces that make up children's first five years can be a major challenge. An expert provides an overview of the field and relevant research.
Braiding the Dollars: Financing Early Learning
1:45 – 2:45 p.m.
In many states, the cost of child care rivals the cost of college tuition. Yet many early-learning programs struggle to stay afloat financially, concerns about quality abound, and low wages plague the early childhood workforce. Experts and practitioners discuss these challenges, offer solutions, and suggest story ideas.
Phil Acord, Chambliss Center for Children
W.Steven Barnett, National Institute for Early Education Research 

(Presentation slides)

Ruth Kimble, Channing's Childcare
Teri N. Talan, McCormick Center for Early Childhood Leadership
Christopher Magan, St. Paul Pioneer Press (moderator)
What to Look for in Early-Learning Settings
3:00 – 3:45 p.m.
Teaching and learning looks a lot different for very young children than it does in the elementary grades. When journalists visit early-learning settings, what should they be looking for? What questions should they ask? What are the hallmarks of quality and the warning signs of ineffective practices?
Lightning Talks & Panelist Circles
4:00 – 5:15 p.m.
In this interactive session, presenters deliver brief talks on a variety of early-learning issues. Afterward, journalists dive deeper into selected topics through small-group discussions with presenters.
Reception hosted by the Erikson Institute
5:30 p.m. I Harris Commons, Erikson Institute
Tuesday, November 7, 2017
Site Visits for Early Learning
8:00 – 10:30 a.m.
Journalists visit local sites that provide education and care for young children.
Educare Chicago – The first in what is now a network of more than 20 centers across the country, Educare Chicago provides early childhood education to children from birth to age five. The Educare model emphasizes high-quality teaching and intensive family engagement and has resulted in impressive outcomes for its students. Educare staff discuss this model and attendees observe a pre-K and infant-toddler classroom.
Ferguson Child-Parent Center at Manierre Elementary School – First established in the 1960s, Chicago's Child-Parent Centers combine high-quality early childhood education with comprehensive family services to support students in high needs communities. The centers' effectiveness has helped spur its recent expansion in Chicago through a "pay-for-success" financing model. Center staff discuss how they support teachers and families, and attendees observe classrooms serving children ages 3 to 5.
Rauner Family YMCA of Metro Chicago – The YMCA of Metro Chicago introduced an anti-bias curriculum in 2016 and has expanded it this year. The Rauner Family Y was one of the first centers to implement the curriculum, which aims to address children's beliefs about culture, race, class, and family structure. Are preschoolers too young for this? Journalists see the program in action and hear from experts and teachers about how the curriculum is working.
Chicago Commons – Journalists visit one of the few Head Start programs in Illinois that uses the Reggio Emilia approach – an educational philosophy that emphasizes curiosity, hands-on learning, self-sufficiency, and engagement with the surrounding environment. Visitors observe classrooms and learn about this Chicago Commons school's two-generation model for serving children and parents.
Debrief: Site Visits
10:30– 10:45 a.m.
Journalists reflect on what they saw during site visits and share ideas for how it can inform and strengthen their early-learning coverage.
Inside the Beltway: A Federal Policy Update
11:00 a.m. – 12:00 p.m.
Nearly a year into the Trump administration, what changes are afoot in federal policy and funding for early care and education? Will Head Start and other major programs see cuts? Will a rewrite of the tax code deliver beefed up child-care support? Who are the key players? What federal policies and programs should be on reporters' radar?
Lindsey Burke, The Heritage Foundation
Libby Doggett, Consultant
Elaine Maag, Urban-Brookings Tax Policy Center
Erik Robelen, Education Writers Association (moderator)
Lunch
12:00 – 1:00 p.m.
A Conversation With Illinois First Lady Diana Rauner
12:45 – 1:15 p.m.
Diana Rauner, the first lady of Illinois and the president of the Ounce of Prevention Fund, an advocacy group for early learning, discusses how public policy is changing in Illinois and nationally to better support children's first five years.
Michael Alison Chandler, The Washington Post (moderator)
Understanding & Improving the Child Care Workforce
1:30 – 2:30 p.m.
Rich, engaging interactions between adults and children are a key element of high-quality, early-learning programs. Yet those responsible for caring for and educating the youngest learners are among the lowest paid and, often, are required to meet only minimal qualifications. Experts and a child-care provider discuss the complex state of the child-care workforce.
Patricia Twymon, Wee Are The World Daycare
Rebecca Vonderlack-Navarro, Latino Policy Forum
Marcy Whitebook, University of California, Berkeley
Priska Neely, Southern California Public Radio (moderator)
Workshop: How I Did the Story
2:45 – 3:30 p.m.
Reporters describe their experiences covering issues around early childhood education and suggest ideas and data resources for future coverage.
Sarah Butrymowicz, The Hechinger Report
Greg Jacobs, Siskel/Jacobs Productions
Jackie Mader, The Hechinger Report
Brainstorming Session: Covering Early Childhood Education
3:30 – 4:15 p.m.
You've heard from experts and fellow journalists and seen, firsthand, what high-quality early learning looks like. Now what? What story ideas do you plan to pursue? What is still unclear? Reporters huddle together and share ideas to take back to their newsrooms.